Imagining Poems by Grandpa, 2021
This is an interdisciplinary project about my recently passed away grandfather. He wrote poems about his hometown, the weather, and my grandmother. I promised to make him a book one day, but it was too late to accomplish it.
I collected all of my grandpa's poems in the chat history, fulfilled my desire to make books for him, and recreated possible new poems using his choice of words. The
website
uses Rita.js to generate new poems following the correct grammar; the calligraphy booklet has most of his calligraphy pieces; the lightbox booklet is composed of his poems which make up his face when stacked together; the cipher book has cut out rectangles with red lines connecting the sequence, and lastly the physical random poem generator as the audience flip through rectangles to reveal words underneath.
This whole project is about me grieving over his death as I once again attempted to communicate with him through his poems, and I think we succeeded in finding that communication between him and me.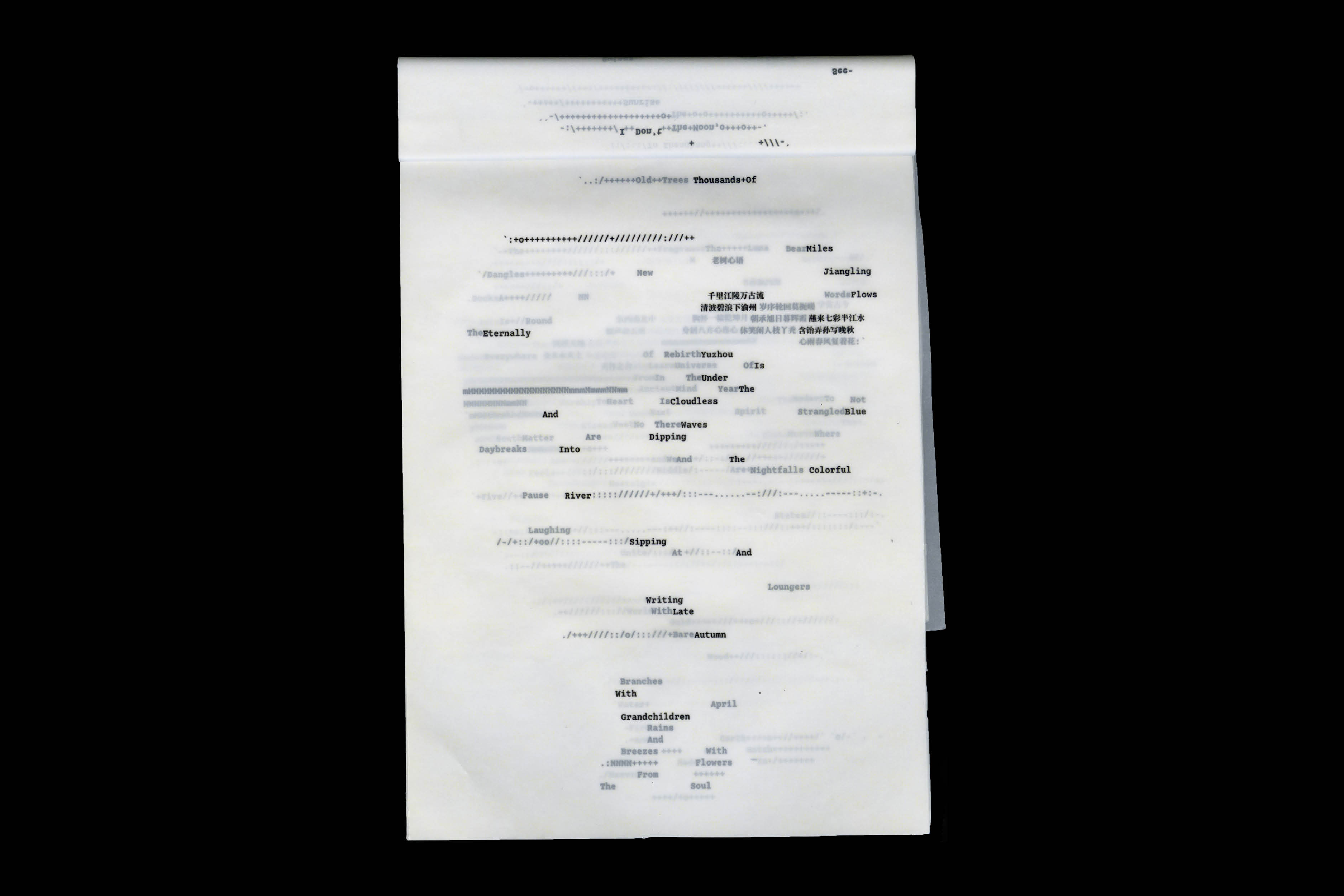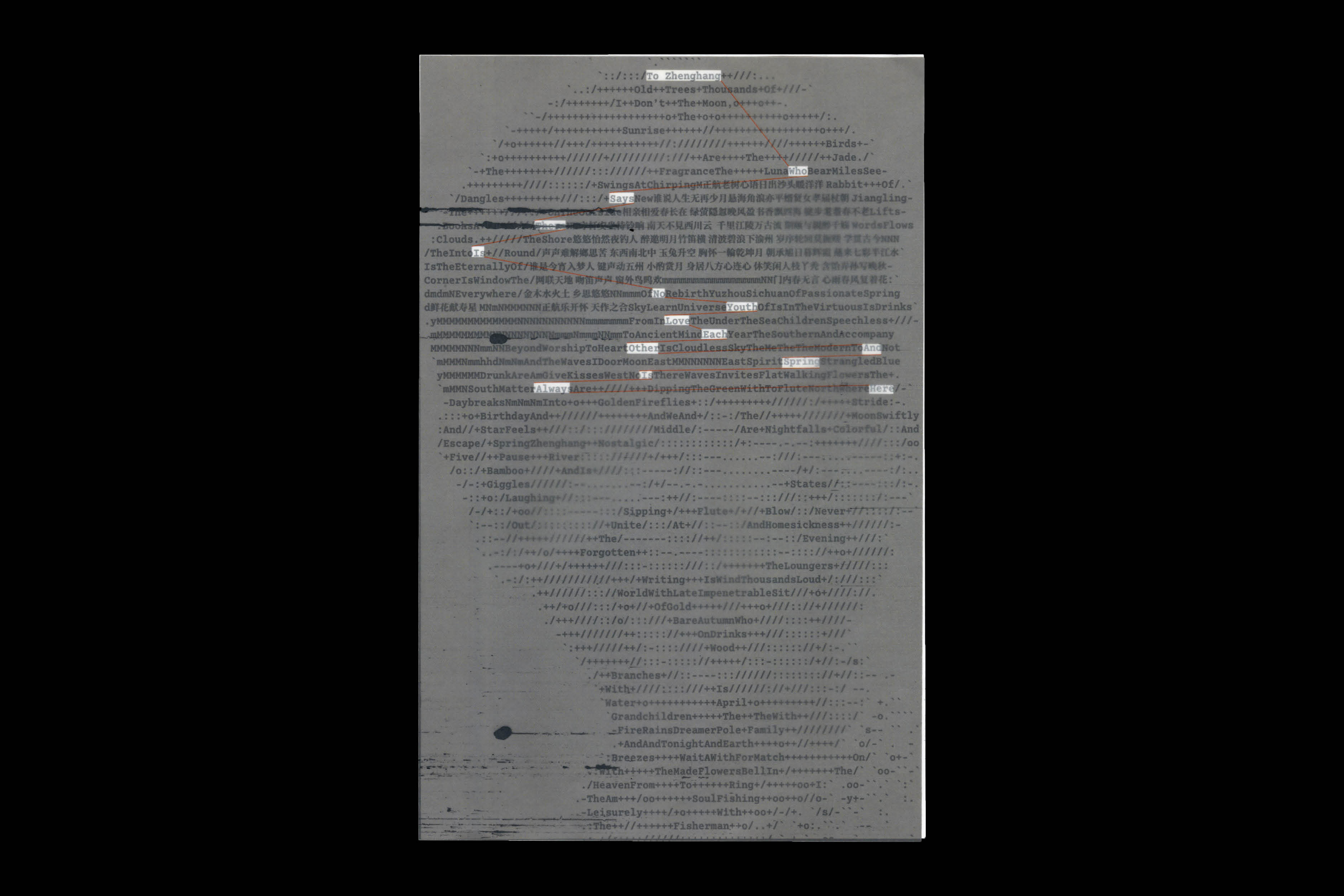 Printing Failure:
Full: